This page refers to the sidekick of Conan.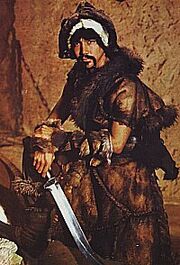 Description
Edit
Subotai was an ally and traveling companion of Conan during his quest for vengeance against Thulsa Doom. He was a skilled thief and superb archer; he was also skilled with a blade. He possessed a wit that made him and Conan fast friends after their first meeting.
Conan the Barbarian
Edit
No information entered.