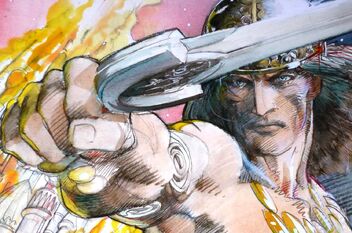 Write the text of your article here!
Issue
Title
Writer

#1 1973

"Lair of the Beast-Men""The Tower of the Elephant"
Roy Thomas
Barry Smith, Buscema
#2

1976

"Conan the Cimmerian." "The Phoenix on the Sword" "Ring of Evil"
Roy Thomas
John Buscema,Yong Montano,Vincente Alcazar.
#3

1977

"At the Mountain of the Moon-God", #1 & #2: "Where Dark Death Soars"
Roy Thomas
John Buscema, Pablo Marcos,Howard Chaykin, The Crusty Bunkers.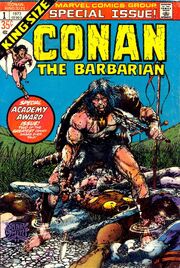 Ad blocker interference detected!
Wikia is a free-to-use site that makes money from advertising. We have a modified experience for viewers using ad blockers

Wikia is not accessible if you've made further modifications. Remove the custom ad blocker rule(s) and the page will load as expected.